Do yo want to forward your email to another email account? You can do this but for that you have to enable Email forwarder for yor email account. For that you can follow below steps in plesk:
After that click on Websites and domains >> Mail tab.

Here click on the particular Email address which you want to forward.
Now click on "Forwarding" tab and you will find option "".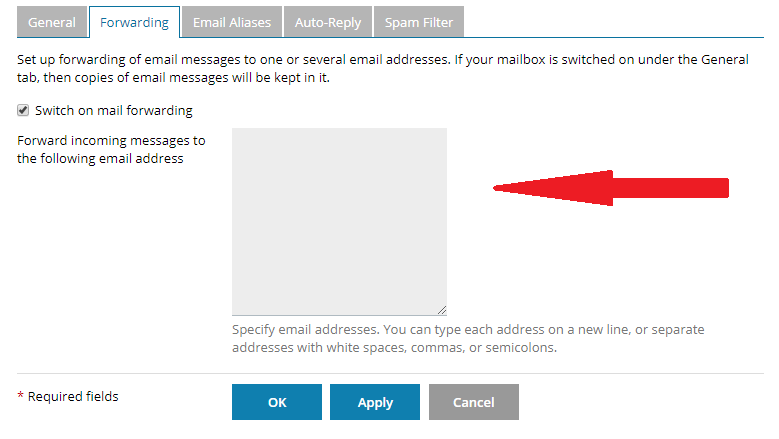 Enter your email addres on which you want to forward your mail and click on "Apply".